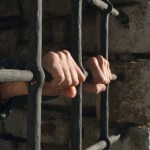 I would like to share with you some of my lessons learned from ethical lapses in a recent speech given to over three hundred financial professionals in Minneapolis. Personal ethics and business ethics are tied together.
Co-presenting with me was Hank Shea, a former Federal Prosecutor for twenty years in Minneapolis who now teaches at the Holloran Center for Ethical Leadership at the University of St. Thomas, and a man who has contributed much to the field of business ethics in the last five years.
Listen up– the lack of business ethics in America is choking businesses in terms of more unhappy employees and lack of productivity.  Professor Shea wrote and has stated the following:
1) The slippery slope of unethical behavior is real and growing in volume each day.  Small lapses usually become larger problems.
2) It is not a defense that everyone else is doing something that is at the very least unethical and likely may be illegal.  This only highlights the need for enforcement and deterrence.
3) We see increasing willful blindness as felony conduct.  The definition is (sometimes called ignorance of law, willful ignorance or contrived ignorance) is a term used in law to describe a situation in which an individual seeks to avoid civil or criminal liability for a wrongful act by intentionally putting himself in a position. 
4) We believe that gatekeepers should never deliberately ignore wrongful conduct.
5) Ethical business executives must lead by example: in their use of corporate funds, in fostering open communications, in protecting whistleblowers, in holding rule breakers accountable, and in building an ethical culture.  This leads to improved business ethics.
6) No organization is invulnerable- misconduct and breakdowns are inevitable- the key question is how it will be dealt with by the organization and its leadership.  For example, would it be hidden in a confidential settlement or used as a teaching tool.
7) Creating a meaningful ethics statement and effective compliance program,  and building an ethical culture, are not only the right things to do but also constitute smart business.  The consequences of misconduct are severe and long lasting and may be:
   A) Substantial financial sanctions
   B) Damaged reputations and employee morale
   C) Loss of government contracts
   D) Huge legal expenses and related costs
   E) Jail time for executives and employees
Good personal ethics is essential for good business ethics.  Strive to do the right thing!!