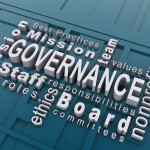 The morals, principles, and values that any organization designs and the ethical reporting systems they deploy in good theory should be self-policing.
Every employee has to have equal input, be accountable, be ethical, and take ownership of problems. These are the components that build strong foundations; they represent the highest standards for conduct and they precede any compliance program.
Make no mistake about it: our ethical conduct and how others view us by way of measurements is important as growing revenues.
I suggest to you that ethical organizations, clearly in the minority, tend to be smaller privately held firms. They are also transparent, honest, forthright, and have built cultures of fairness and equal opportunity.
I don't for one moment think or pretend there is anything easy about monitoring human & ethical conduct.
It's dangerous business thinking we will set aside our own needs momentarily for the greater good of the organization and the communities we serve. However, if we are ever going to transform the workplace and make it better, there can be no greater calling than to build sustainable and morals based cultures.
When it comes to reporting, oversight, legal considerations, and compliance, I would be the first to recommend that a Board of Directors in concert with a specialized firm from the outside investigate any internally reported incidents.
This type of system levels the playing field so a handful of executives can't wall themselves off under the guise that all matters will be taken seriously and investigated; essentially neutralizing the ability to impose their will and power base.
No organization should oversee their ethical reporting systems.
Good governance is essential and surprisingly absent in a number of companies/organizations.
These entities don't have any issues or problems hiring law firms and accounting firms who help them with their businesses.
Nor should they have any issues hiring outside firms to investigate and deal with internal employee matters.
Make your ethical reporting systems transparent and independent so they function at a high level.
As always, do your best each day and strive to do the right thing.