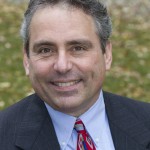 My entire career spanning 36 years has been in sales and marketing, and spent twenty years in the information technology marketplace. I have started and owned two new businesses including most recently a $22 million computer networking distributor, started up new sales divisions for two publicly held telecommunication companies, been a Board Member for a $225 million company, and served as a Board Advisor to a new start-up company that sold eco-friendly green cleaning products.
I also have the distinction of being convicted for two felonies for mail/wire fraud and money laundering.  I spent ten and a half months away from my family in a federal prison camp and halfway house.  As an executive of a privately held family company we defrauded a multi-billion dollar company out of computer parts we were not entitled to receive. It was unacceptable, illegal, irresponsible, and arrogant on our part. I failed as an executive leader to stop the fraud.
As a result of this life changing event, I continue my mission to educate, teach, and enrich others to avoid taking my path; embracing the idea that personal and business ethics are very much attached at the hip to each other.  My purpose is to selflessly and tirelessly communicate the values of accountability, honesty, integrity, and Christian principles to others, less privileged than me, in ways that improve their lives and the lives of others.
Currently, I professionally speak, write, and conduct training on personal and business ethics to various audiences in for profit and non-profit organizations.  All three areas encompass executive management/leadership, finance, sales, marketing, human resources, operations always focusing on ethical leadership skills, preventing fraud from taking place, and instituting the right internal controls that mitigate risk.  One of my goals is to reduce the amount of cheating, stealing, and dishonesty taking place in society and having all individuals not blame others for their problems, behavior, and irresponsible actions.  In addition, every organization with employees needs more transparency, more disclosure, and improved compliance.
People continue to take shortcuts that inevitably lead them down dangerous paths. In my talks and discussions I zero on why it is critical to have an ethics mission, codes of conduct, and individual purpose statements. We discuss why ethical behavior has higher standards than legal ones. I identify why morals, principles, and values need to be central to our core and driving the needle on our compasses.
1) Honest organizations build trust with their customers, suppliers, employees, stakeholders, shareholders, and community where they reside.
2) In the long run, ethical firms are more profitable than unethical ones.
We must strive to do the right thing without putting ourselves first!!